Copy of Payment Plan: Online Medical Assistant Program
$815.00
$1,485.00
saving
$670.00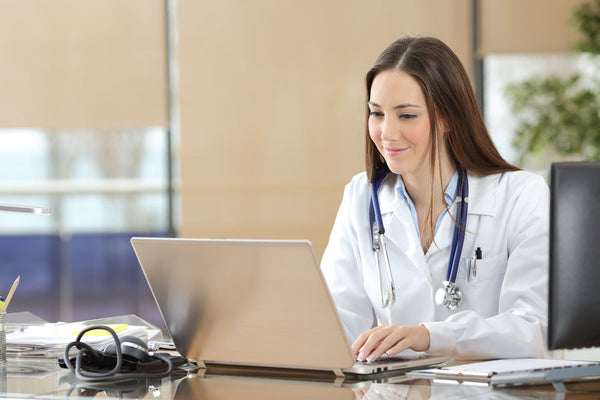 Copy of Payment Plan: Online Medical Assistant Program
$815.00
$1,485.00
saving
$670.00
Take your career dreams to the next level with our manageable Medical Assistant program payment plan. Pay only $68 per month and nothing up front!
Please note: You will have the option to choose your payment plan on a screen after you enter your billing information.   
Our Online Medical Assistant distance education program is designed to provide students with the knowledge and skills needed to become a successful Medical Assistant. The program covers a wide range of topics including anatomy and physiology, medical terminology, and administrative and clinical procedures. Our curriculum is aligned with industry standards and taught by experienced medical professionals.
The program is completed entirely online, providing flexibility for students to learn at their own pace and on their own schedule. The program includes interactive coursework, video lectures, and simulated clinical experiences to ensure students are well-prepared for the workforce.
Enroll today and take the first step towards a rewarding career in the healthcare field as a Medical Assistant!
 Payment Plan Instructions: 
Click on the "Buy It Now" button 
Enter your billing info and click the "Continue to Payment Button"
Click "Complete order" button
Choose your payment plan and click "Place Order" button
Complete your registration. 
If the billing name or information is different then the student please send a follow-up email to us with the student's correct name and contact information.  
Please Note: Student payment plans require credit approval by the financing service (Klarna). However if there was an issue with your credit or you do not have a sufficient credit history you may be declined financing. Therefore, if you have an insufficient credit history or any credit issues we would recommend registering for the program(s) by paying in full using a credit card.